Perry Newman
Associate Attorney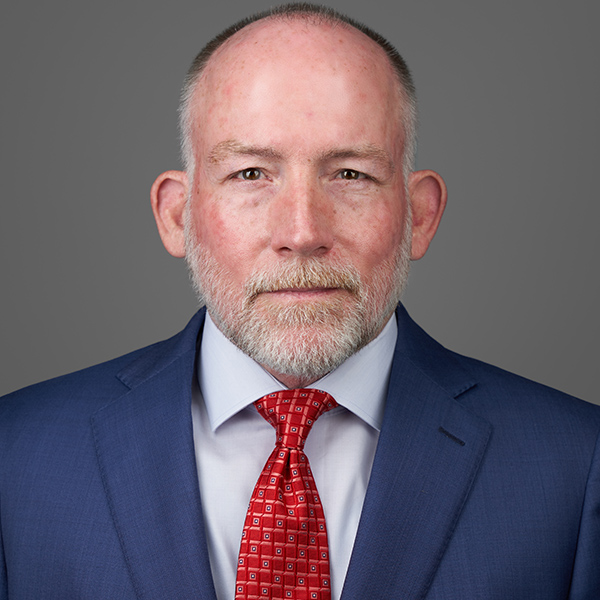 Perry joined the firm in 2019 after a one year sabbatical spent touring the United States in a motorhome. He has over 33 years experience as a practicing attorney in Oklahoma and has been admitted to the Colorado Bar Association. Perry is also admitted to practice in Federal Bankruptcy court, the Federal 10th Circuit Court of Appeals and the Eastern and Northern District Federal Courts in Oklahoma. He has served as a prosecutor for the State of Oklahoma and the cities of Collinsville and Sperry, Oklahoma. Perry previously owned and operated a high volume solo general practice law office in Owasso, Oklahoma. He has taught law and procedure classes for a reserve police academy and served as a mentor and trainer for youth court participants.
Perry provides representation to clients for domestic/family relations cases, criminal/traffic, personal injury, probate, estate planning, debt relief, collections and business law matters. When he is not busy in the office, Perry enjoys spending time with his grandson or hunting and fishing with family and friends.
Areas of Practice
Family and Domestic
Criminal and Traffic
Expungements
Landlord/Tenant
Wills, Trusts and Probate
Civil
Bankruptcy
Child Protective Services
Personal Injury (auto accidents, liability, dog bites)
Experience
Owned and operated Perry W. Newman, Law Office, a solo general practice law office located in Owasso, Oklahoma from 1992 to 2018.
Corporate General Counsel for Review Media, Inc. in Denver, Colorado from 1991 to 1992.
Assistant District Attorney, 11th Judicial District (Washington and Nowata Counties) 1988 to 1991.
Perry has also served in the capacity of Municipal Court Prosecutor for the cities of Collinsville and Sperry for over 20 years.
Education
Northeastern State University, BS 1984
The University of Tulsa, College of Law, JD 1987
Bar Memberships:
Oklahoma-1988
Colorado-1991
10th Circuit-1990
Northern District Oklahoma-1990
Eastern District Oklahoma-2009
Tulsa County-1992
Contact Hensley and Associates, PLLC online or call (918) 416-4832 today.