Megan Rohrbough
Paralegal at Hensley and Associates, PLLC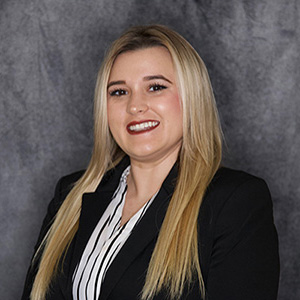 Megan Rohrbough joined Hensley and Associates, PLLC in October 2018. Megan is a paralegal who specializes in family, criminal, and personal injury cases. She attended Northern Oklahoma College where she played college softball for two years and obtained her Associates Degree. Currently, Megan is attending Oklahoma State University (GO POKES) where she is going to school full time to receive her Bachelor's Degree in Business. Her overall goal is to go to law school and become an attorney where she can continue to service people who are in need of legal help.
In her off time, Megan enjoys spending time with family, her fiancé, and their two Shih Tzus, Bentlee and Karter.
Contact Hensley and Associates, PLLC at (918) 416-4832 today.